Ultrasonic Hot Fix Machine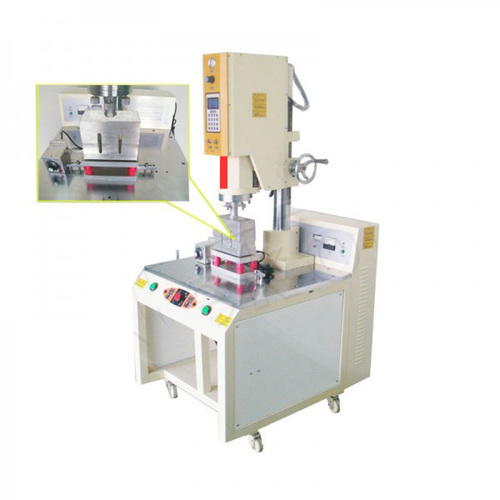 Ultrasonic Hot Fix Machine
Product Description
The Ultrasonic hot fix machine also could be called ultrasonic rhinestone setting machine, ultrasonic stone fixing machine, ultrasonic fix setting machine, ultrasonic hot fix setting machine, shoes upper rhinestone hot fix machine, rhinestone hot fix machine, rhinestone hot fix setting machine, rhinestone fixing machine, hot fix machine, rhinestone paste machine, stone welding machine, sheet welding machine.
Ultrasonic piezoelectric signal caused by ultrasonic generator transferred to mechanical energy through piezoelectric transducer. And the mechanical energy induce work piece grind on the welding surface with high speed, so the grind heat welding the plastic of contact surface to lead two parts together. The welding is stable because of direct weld between components and weld surface.
The traditional hot fix drilling, not stable enough and easy to burn the material, lead leather yellow easily deformed and can't be washed, easy to fall off, the Division through continuous research, developed ultrasonic hot machine, using ultrasonic Principle, weld one large area diamond in the materials on the surface, the solidity and efficiency are several times more than traditional methods.
Technical Data
| | |
| --- | --- |
| Model No | SE-T1526 |
| Voltage | 220V |
| Power | 2600W |
| Frequency | 15KHZ |
| Weight | 180kg |
| Size | 1000*850*2000mm |
| Productivity | 30-40pcs/min |
| Air Pressure | 4-6kg/cm2 |